Beanie Overview
Beanie is the simplest and the quickest way to receive online payments, powered by Stripe's technology and Octobat's tax calculation expertise.
Beanie is a secure and dynamic hosted payment page you can use to accept both one-off and recurring payments, with dynamic sales tax calculation embeded, and provides the technology to distribute it through your app, website, or for direct sales using payment links, emails, WhatsApp, SMS, at a reasonable cost.
Think of Stripe Checkout with built-in tax management, coupon support, and automatic distribution through payment links.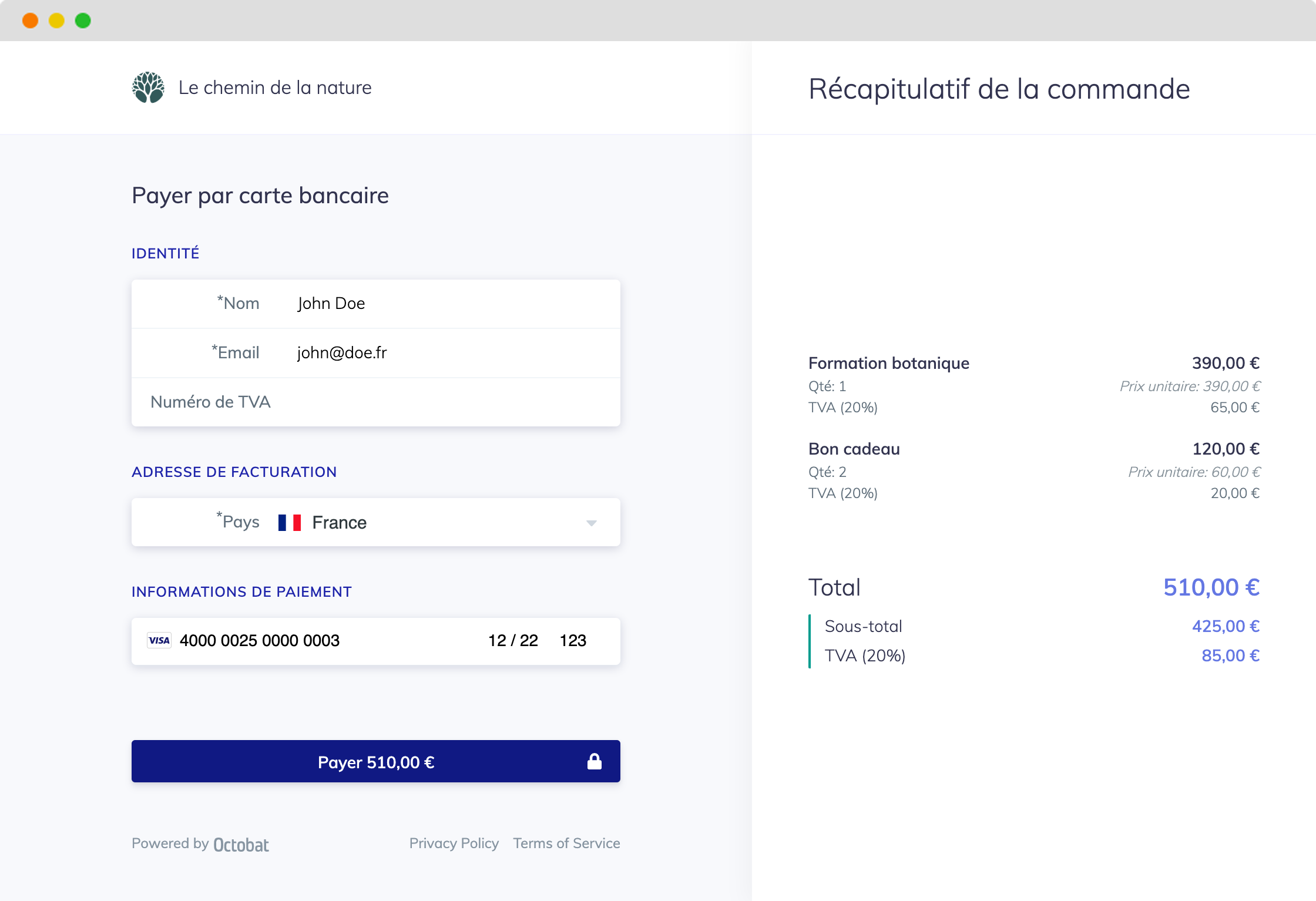 Try Now
You can see a demo of Beanie by clicking the "Preview Beanie" button below. This Beanie instance relies on Stripe Testmode to collect payments, so you can try any of Stripe's test card numbers  with any three-digit CVC code and an expiration date in the future:
Default french Card:

4000 0025 0000 0003

3D Secure authentication required:

4000 0000 0000 3220
Yay! The order is a success. So, you succeeded to use Beanie as a test. Satisfied? It is really simple to implement, take a look at the documentation.